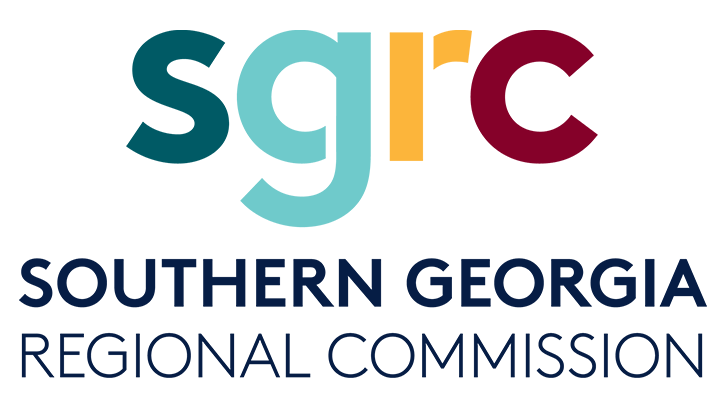 The Southern Georgia Regional Commission's Area Agency on Aging (AAA) is proud to announce that a staff member has received recognition for outstanding contributions to the field of Aging. Scott Courson, AAA Program Coordinator, was recently honored with the Beverly Littlefield Award. This award recognizes individuals and organizations for their excellence in business management and acumen.

Scott was presented the award on May 17 at the 2018 ADRC (Aging and Disabilities Resource Connection) Healthy Communities Summit held in Decatur, GA. He was nominated, in part, due to his efforts in testing and implementing Georgia's new Aging Services database.

Scott has been employed at the Southern Georgia Regional Commission's AAA for the past eighteen years, and the Beverly Littlefield Award is not the first time he has received recognition for his work ethic and compassion for older adults. Less than a year ago, he was the recipient of Georgia Gerontology Society's coveted Louis Newmark Award.

In his position as Program Coordinator, Scott supervises three staff members and oversees almost thirty contracts. As if these duties were not enough, he also finds time for a host of other tasks. Just to name a few, he manages the AAA Facebook page, advocates for seniors through work with CO-AGE (Coalition of Advocates for Georgia's Elderly), and maintains the Be There for Seniors Facebook page.

The ADRC Healthy Communities Summit was presented by the Georgia Department of Human Services, Division of Aging Services. AAA staff members and senior center site managers from the Southern Georgia region attended the conference which was designed to provide information on a variety of topics related to healthy aging and healthy living.

The Southern Georgia Regional Commission's Area Agency on Aging develops, provides, coordinates and advocates for services that assist older individuals, at-risk adults, persons with disabilities, their families and caregivers in the eighteen counties of Atkinson, Bacon, Ben Hill, Berrien, Brantley, Brooks, Charlton, Clinch, Coffee, Cook, Echols, Irwin, Lanier, Lowndes, Pierce, Tift, Turner, and Ware.

Contact the AAA's Aging and Disability Resource Connection (ADRC) at 912-287-5888 or 1-888-732-4464 (1-888-73-AGING). Visit the AAA Web site or find us on Facebook.