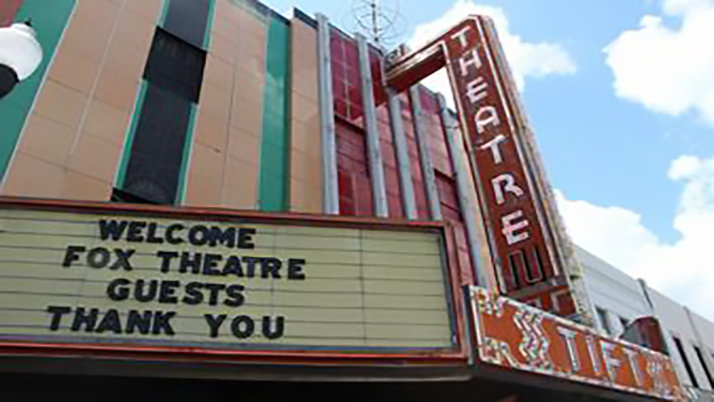 On May 31, 2018, the City of Tifton was presented a ceremonial "big check" for $77,027 in matching funds from the Fox Theatre Institute's 2017-2018 Preservation Grant by Fox Theatre Director Leigh Burns during a ceremony at the historic Tift Theatre in downtown Tifton.

Michael Jacobs with the Southern Georgia Regional Commission wrote the grant for the city which allowed the 612 seats in the Tift Theatre, Tifton's premier historic theatre built in 1937, to be repaired and re-upholstered using the best in quality materials. Before the award, many of the seats were un-useable and entire sections were closed because of seat damage and dangerous conditions. Several of the shows held at the theatre have recently been sold out and every seat available brings in needed funds for the continued use of the facility.

This was one of only thirteen grants awarded in the state for a wide variety of theatre preservation projects that allow Georgia's historic theatres or structures to receive much needed financial assistance, restoration support and operations mentoring.

For more information about this or other available grants, please contact SGRC Community & Economic Development Director Kimberly Hobbs at (229) 333-5277.